pia talks about getting in a healthy headspace
When you're in the prime of your teen years, it's easy to feel lost, helpless. For some, also experiencing bullying and being teased by peers in school.
You know you are short because you have a short stature, and yet everyone around you makes remarks and comments. These remarks and comments hurt and make you cry. Rubbish gets thrown at you, and you can't tell the teacher because they threaten to punch you if you do.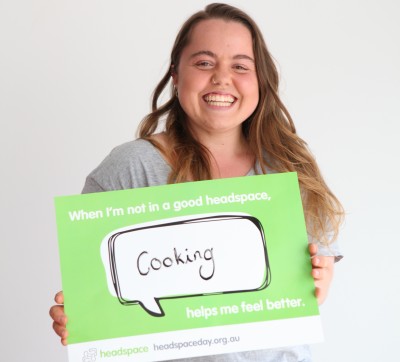 Place a chronic illness on top of this, and your life feels like it's crumbling beneath your feet, and each day, all you want to do is get through. You consider life is worthless and the thoughts of self-harm linger constantly, you feel very blue and down in your emotions. Life is worthless, life is not worth living…these are the words that are constantly in your mind and do not escape.
This was me at age 16.
When I was diagnosed with type 1 diabetes, and being bullied for my height, I realised I needed to talk to someone about my thoughts and feelings that were filling my head. Reaching out for help from the school counsellor allowed me to open up about the issues I was going through.
I also went to headspace and they helped me with self-help techniques, being part of discussion groups, as well as mindfulness and de-stressing techniques. All of these strategies have helped to strengthen me and help me grow. headspace has also helped me to understand the thoughts that challenge me, and learn about what I can do to help myself. Having this support has helped me to get through each day, each week and each month.
I would highly recommend talking to someone, even though it may seem so scary and you don't know what they're going to say to you. They can help, they are there to help you. And even though your depression and anxiety may seem so extremely big at times, you can get through the tough moments and life will be great!
Thanks for reading,
Pia, 23
Published 2 October 2017
How useful was this page?