tips to support a young person in finding a job
Finding work for a young person can be challenging. As a parent, caregiver or friend, you can play an important role. There are things you can do to support a young person through this process.
We've compiled a list of tips to help you support a young person as they work towards finding a job.
Start the conversations early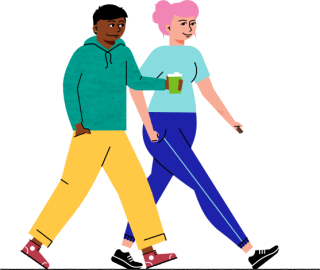 Conversations with young people about work and their future career plans aren't always easy. However, picking a convenient time when your young person is happy and relaxed, not when they are tired or irritable, can be very helpful. Most young people respond better to informal chats as opposed to sitting face to face in a formal environment. You could find an activity you both enjoy and engage in conversation, for example while getting a coffee at a local café or going for a walk. This can help your young person feel more comfortable. Try also having smaller conversations more regularly instead of one-off big chat.

It's estimated that at-least 70% of our communication is non-verbal, so positive body language and tone of voice can go a long way to ensure your young person feels relaxed and comfortable.

Discuss and identify what's important to them. Being employed can mean different things at different times in a young person's life. For example, it might be important to secure a casual or part time job during a time of study to earn money. At other times they might be thinking about their longer term career and can be more focussed on the industry they want to secure employment in. Knowing a young person's priority will help you understand the best way to support them.
Identify their strengths


If a young person understands what they're good at, they will have a good foundation to build from before searching and applying for jobs.

Here are a few suggestions of things you can do with them to help them identify and speak more confidently about their strengths and skills.
Discuss and identify what's important to them. What are their goals? What are their deal breakers?


Discuss the difference between hobbies and potential career pathways. Exploring hobbies and passions can help to build rapport and from there you can both see a pattern of things they might be naturally good at.


Discuss what they feel like they are naturally good at. Are they a good listener to friends? Do they enjoy playing team sports? Do they love getting creative? These are all strengths and are transferable skills. Remind them that when applying for jobs, they can talk about these strengths in their application and interview process.


Ask your young person what they think their friends or family might say their strengths are.

Check out these useful links to help discover their strengths and skills:
The VIA Character Strengths Quiz – Free online quiz to help identify and build strengths
Remind them this is just a step in their career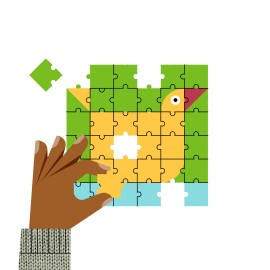 Whatever job they decide to apply for does not have to be the job or career they will have for the rest of their lives. For some young people the quest to find the perfect job prevents them from taking other opportunities that present themselves. Research indicates that young people will have 17 jobs over five careers through their lifetime. Remind your young person that a job is just one early step in their career.

Watch this TED talk, it's a great explainer about how careers are not a straight line.


Be understanding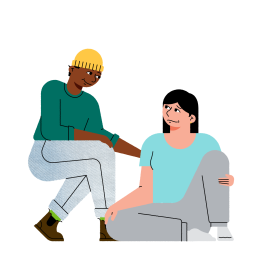 There is often a lot is happening in a young person's life as they move through primary school, high-school and into adulthood. They can sometimes become overwhelmed by the intensity of their emotions and are still developing the skills to manage them. Being patient, understanding, and knowing how to respond when your young person is experiencing intense emotions can help. The building a healthy relationship with your young person article explores this topic more in-depth and provides practical tools for supporting the young person through challenging times.
Consider volunteering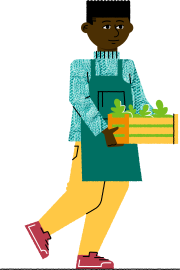 Volunteering can be a great way for your young person to gain real-world experience, meet new people, give them a sense of purpose, and get a foot in the door. If they're curious about a particular industry or interested in an organisation, volunteering can help them to build transferable skills and gives them industry experience.

There are hundreds of listed opportunities available in Australia and overseas – refer to the below links. However, if they know an organisation they would like to work for, it's worth contacting them directly and outlining their interest. A lot of opportunities can be found in the hidden job market.  
Share supportive resources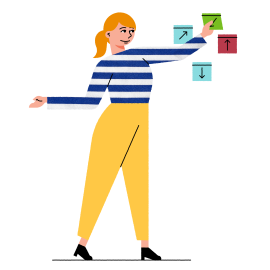 We've compiled some useful resources that can support young people in finding a job. Share them with your young person.

Get support from a headspace Work and Study specialist
headspace Work and Study Online is tailored to the needs of young people and can support them in developing their skills and confidence to reach their work or study goals. It's all online - webchat, video, email, or phone – so they don't need to travel and it's totally free!

Young people can register themselves for headspace Work and Study support by following this link:
Register for work and study online support

If you, a friend or a family member have any questions about the headspace Work and Study Online program, you can speak to one of our friendly intake officers on 1800 810 794.
The headspace Clinical Reference Group oversee and approve clinical resources made available on this website. 
Last reviewed 28 June 2022
How useful was this page?