Supporting your young person through parental separation
Separating from your partner can be a highly stressful and emotional experience for everyone involved.
During this transitional time, it's important to look after yourself and your young person. Reaching out to family and friends, or a professional support service like Relationships Australia, can help you with advice and support during this time.
Looking after yourself will enable you to model good self-care, provide support for your young person and help them through their own challenging time.
How to support your young person Telling your young person
Supporting your young person during this time can help them adapt to the new situation. They might have some idea that the separation is coming, or it could be a complete surprise. Finding a time to talk with and listen to your young person can help them feel safe and secure during the transition. It's important that they know what is happening so they don't imagine the worst.
Choose a time when everyone seems calm:
reassure your young person that you love them and they are not to blame for the separation


explain what is happening and the changes that will affect them in relation to school or living circumstances


let them know they don't have to choose one parent over the other – this might be challenging for you to do, but it's important that your young person doesn't feel as if they're caught in the middle


encourage your young person to talk to you about their concerns and feelings about the situation. This might not happen straight away, they might need some time to work out their own reactions to the separation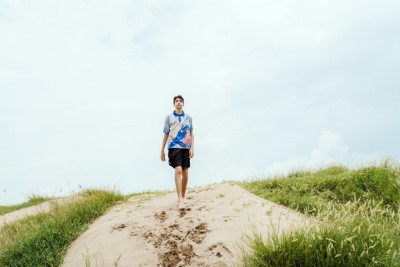 reassure your young person that their feelings and responses are valid


check in regularly and be open and willing to listen without judgment


avoid putting the other parent down and making your young person your confidant, this can be confusing for them


have clear guidelines on behaviour and boundaries at home and while away from home – routine and stability can help your young person adapt and feel secure. Try to involve them in negotiating acceptable boundaries
How might they react?
It's difficult to predict how your young person will react to the separation. Every young person will respond differently to the breakup. They might struggle to understand why this is happening and they may experience a number of emotions including anger, blame, embarrassment, denial or worry. In some circumstances, if the family has experienced conflict, they might feel relieved.
It can be difficult to know if your young person is struggling with the separation or with the changes that adolescence brings. Some things that might suggest they need extra support are changes in their behaviour such as:
avoiding social situations


getting angry or upset easily


eating problems like over-eating or loss of appetite


constant worrying


changes in sleeping patterns


problems at home or school


taking drugs and alcohol


increased arguing with family members or friends


withdrawal from family, school or friends.
If you have concerns for your young person you could encourage them to seek help from a local headspace centre and support them in attending. Or they might want to visit eheadspace, our free online and phone support service.
Other helpful resources
For support during and after parental separation, these resources may be useful for you and your young person:
The Family Relationship Advice Line on 1800 050 321


---
The headspace Clinical Reference Group oversee and approve clinical resources made available on this website.
Last reviewed 3 September 2019
How useful was this page?