Feed your Mind Nutrition & Mental Health Program
Wednesdays 3rd Oct - 31st Oct 2018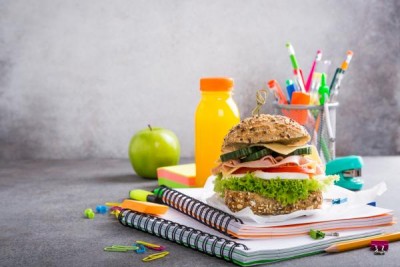 The Feed Your Mind Program is a FREE 5-Week nutrition and wellness course designed specifically for youth. The course will help sort fact from fiction and will explore how good nutrition can positively affect mental health and well-being. The program will show you just how easy it can be to make good choices surrounding what you eat, once you know what to look for!
Parents & Carers are welcome to join in too!
RSVP BY: 1st October at 4PM

RSVP TO: reception@headspacearmadale.com.au

Session times: 4.30 pm – 5.45 pm
Session Dates:
Session one: Wednesday 3rd October 2018
THE FUNDAMENTALS
Session one will take you step by step through the fundamentals of healthy eating. This session will answer questions like what is a balanced diet? What foods should I eat everyday? Why is healthy eating so important? or how do I know if a food is good for me? Session one will teach you important food literacy skills in label reading to give you the ability to choose healthier fresh and packaged foods to eat everyday!
Session two: Wednesday 10th October 2018
THE HEALTHY PLATE
Session two will build on your food literacy skills that you gained in session one. This week we will find out just how much of each of he five food groups you need each day! How much bread should I eat? How many glasses of milk do I need everyday? We will answer these and many more questions in session two. You will find out exactly what you should have on your plate and in your lunch box and be able to plan ahead your healthy meals. Keep an eye out for our in class competition, your healthy lunchbox could win you a PRIZE!
Session three: Wednesday 17th October 2018
FOOD AND MOOD
Want to know how food can affect your mental health and well-being? What do they mean when they say 'you are what you eat'? In session three we explore food and mood, we find out why it is so important to eat and maintain a good diet for a healthy headspace. Now that you know how to eat healthy, what are some easy snack swaps you can make a the canteen? Also, have you ever wondered just how much sugar is in your favourite drink? Come along, lets find out!
Session four: Wednesday – 24th October 2018
HEALTHY CHEFS
Get hands on and gain confidence in preparing, cooking and eating a healthy meal! We will come up with a healthy meal idea together in sessions one and two. This is your chance to dive in and become a healthy chef!

Session five: Wednesday – 31st October 2018

PLAN FOR THE FUTURE

You have all the skills and knowledge you need to make healthier choices surrounding what you eat, now what? Session five will help you plan for the future and guide you on how to implement healthy eating into your family home. Well done! If you have completed all five weeks of the FEED YOUR MIND nutrition and mental health program you will receive your certificate of completion and PRIZE!