Community Engagement Sessions 2022
what's on at headspace - community engagement sessions 2022
headspace Katherine Community Engagement team are providing informative sessions for young people, their families, schools and the wider Katherine community in 2022.
Sessions are listed below: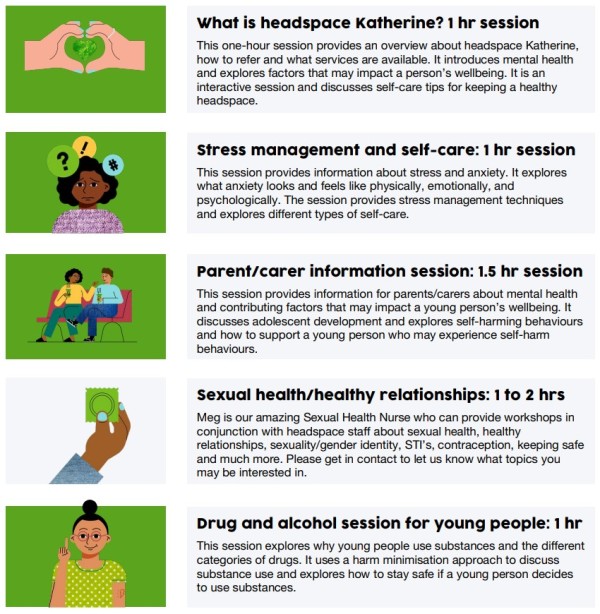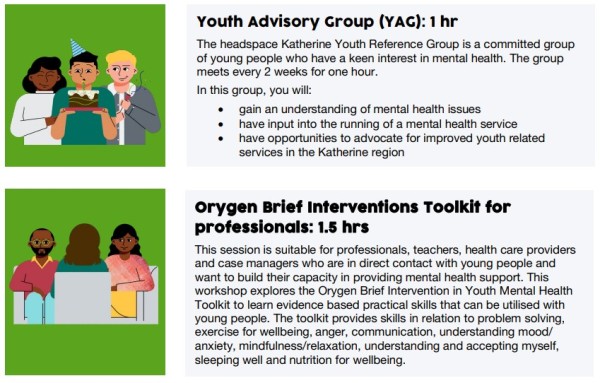 Get in touch early - don't miss out!
To find more information or organise a meeting to explore the workshops and schedule in dates for 2022
Phone headspace Katherine on 8912 4000 or email headspace.katherine@anglicare-nt.org.au
How useful was this page?