COVID-19: Service Update (November 2021)
COVID-19: Service U
pdate November 2021
As an essential service headspace Port Macquarie will be operating business as usual with restrictions in place. For young people who have an appointment booked we are still offering in-person consultation, however if you are concerned for your safety we are also offering online and tele-health or a combination of both.
Please call our office 6588 7300 to discuss your preferred option, and if you are feeling unwell or have mild respiratory symptoms (runny nose, sore throat, cough or fever) please phone us before coming in.
Please note: Social inclusion and therapeutic groups are being run both online & face to face. Check updates and flyers for each group.
For tips and information on looking after your mental health during this time please head to our website:
headspace.org.au/covid-19/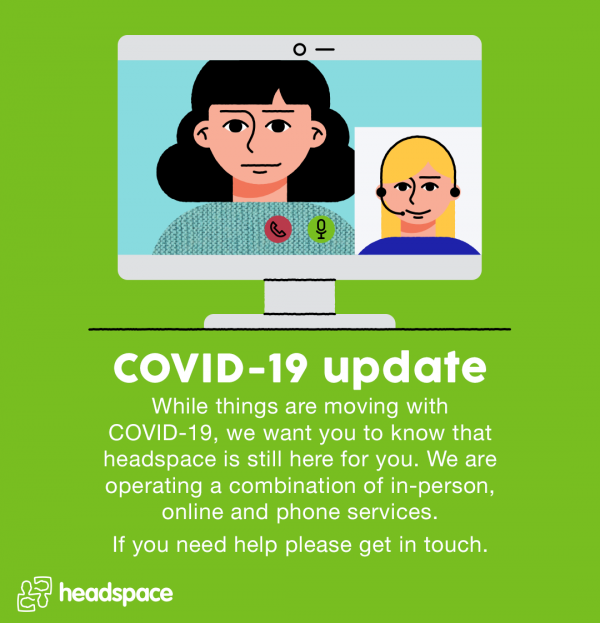 How useful was this page?