Spill the Beans - coffee connection group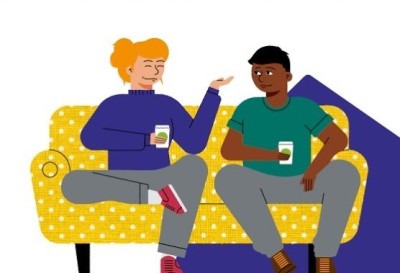 'Spill the Beans'
Spill the Beans aims to bring young people 16-25yrs together to share and connect – by encouraging self-care and social inclusion, with free Waterman's Cafe coffee (or hot chocolate), games & casual chats. Drop in anytime to say hi 10am-12pm!
For more info call 6588 7300 or email julie.jamieson@each.com.au
This project is proudly funded by the Port Macquarie-Hastings Council through the Community Grants Program
Camden Courier recently covered our project in their latest news.. you can read the article here: Headspace to spill the beans on mental health.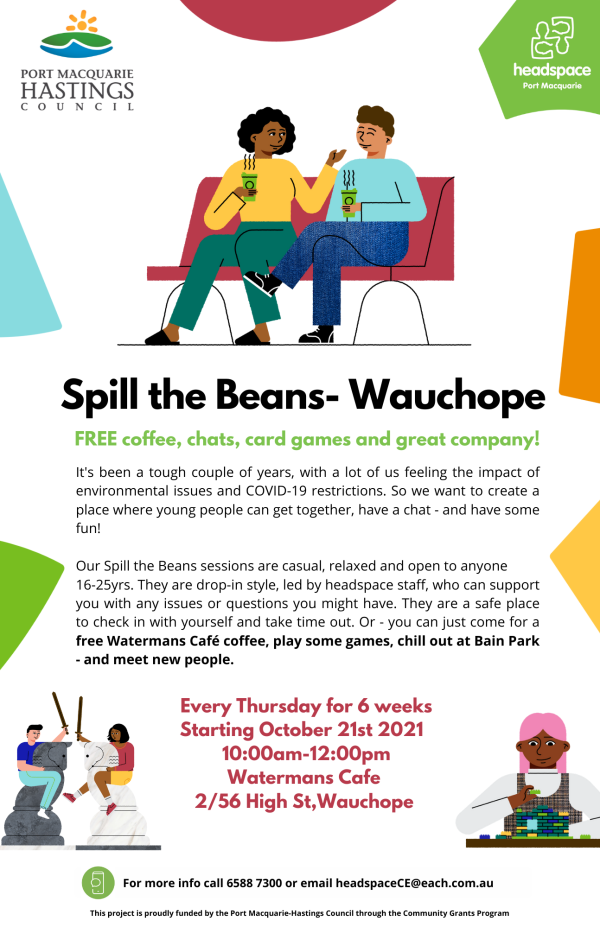 How useful was this page?