Spill the Beans - coffee connection group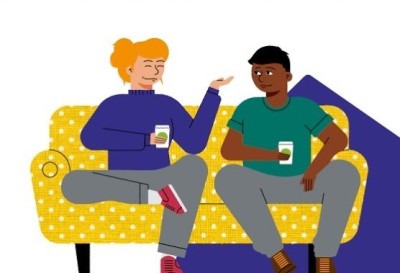 'Spill the Beans'
Spill the Beans aims to bring young people 16-25yrs together to share and connect by encouraging self-care and social inclusion.
The past few years have been tough. As a small community we have experienced drought, flood, bush fire and COVID, and we want to make sure no one is feeling isolated or left behind.
Spill the Beans moves from Cafe to Cafe so stay tuned as to where we are. We supply FREE cafe coffee (or hot chocolate or juice), games & casual chats. Drop in anytime to say hi, and feel free to bring some mates!
For more info call 6588 7300 or email julie.jamieson@each.com.au
This project is proudly funded by the Port Macquarie-Hastings Council through the Community Grants Program
Camden Courier, Wauchope (Port App) and Port News covered our project in their news.. you can read the articles here:
Headspace to spill the beans on mental health.
Young People urged to 'Spill the Beans' with FREE Coffee.
Port Macquarie Headspace to spill the beans on mental health.
Upcoming Spill the Beans: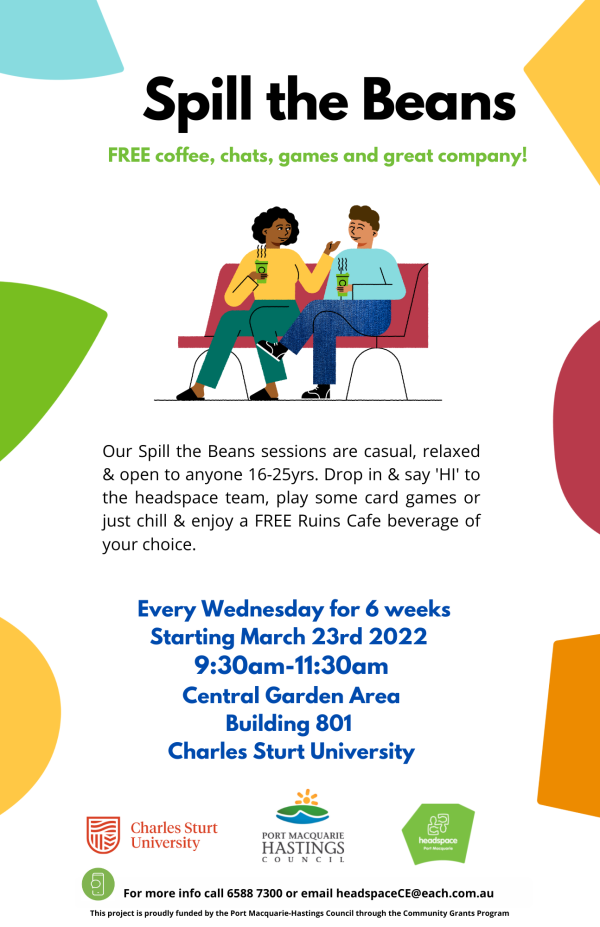 How useful was this page?