headspace Sale is linked to headspace Bairnsdale which is a service tailored for the local community.
headspace Sale provides free and confidential, mental, general and sexual health support services to young people aged 12-25 years in Wellington.
headspace provides short-term services for mild to moderate difficulties. It is not an emergency service.
For urgent help, please call:
Lifeline: 13 11 14
Kids Helpline: 1800 551 800
Suicide Callback Service: 1300 659 467
In case of emergency, please call 000
Hours
When we are closed please contact headspace Bairnsdale for more information
Monday:

Closed

Tuesday:

12:00pm - 8:00pm

Wednesday:

10:00am - 6:00pm

Thursday:

10:00am - 6:00pm

Friday:

Closed

Saturday:

Closed

Sunday:

Closed
headspace Sale is linked to headspace Bairnsdale and operated by Relationships Australia Victoria. All headspace services are funded by the Australian Government Department of Health and Aged Care. Administration of funding is carried out by the headspace centre's local Primary Health Network, in this case, Gippsland PHN.
Get tips on how to prepare your resume and present for interviews. Find out about local employment opportunities (full time, part-time, or casual).
Workers either on site or linked to the centre who can assist you with any alcohol or other drug concern.
A group of young people who help with events and some decision making at a centre. Ask your centre about getting involved.
Mental health workers – which may include psychologists, psychiatrists, counsellors and other workers – that can help if you're just not feeling yourself.
Workers either on site or linked to the centre who can assist you with work or study opportunities. 
Centres have a range of programs and activities for young people. Just ask your centre what they have on. 
"As soon as I sought help, I suddenly realised that my anxiety was very treatable and that I wasn't alone."
- Charlie
Request an appointment
Organise a time to visit headspace Sale and meet with us
Get in touch
Support us
Support headspace Sale by making a charitable donation today
Donate now
Jobs and volunteering
Positions currently available at headspace Sale
Are you aged between 12 and 25

Do you live, study or work in Wellington Shire?

Do you have something to say about youth mental health?
We want you to apply!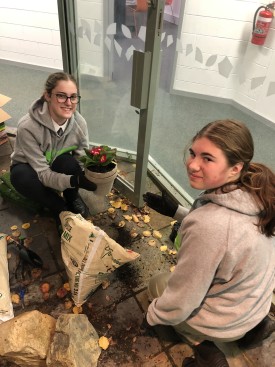 What is the headspace Sale Youth Advisory Group?
headspace Sale is providing young people with the opportunity to be heard and be active around issues affecting young people. There are several roles you can play in the headspace Sale Youth Advisory Group, including:
Co-designing programs and events.
Research and evaluation of headspace services.
Consultation and representing young people on local issues.
Peer support and mentoring.
Representing headspace at meetings and conferences.
Leadership roles within the YAG.
By getting involved you will:
Get to have your say and direct youth mental health and wellbeing services in Wellington Shire.
Receive training opportunities, personal development and develop new skills.
Meet and work with other young people who are passionate about youth mental health.
Make a difference in your community and create positive social change.
Submit an application online
Apply now