headspace Fiesta Event Schedule
Kane Boyatzis live acoustic set from 3.10 pm - 3.50 pm
DJ Bec Price from 4 pm - 5 pm
Henna by Devangi Pareka from 3 pm - 5 pm
Face Painting by Maddy from 3 pm - 5 pm
Art Workshop with Gabby and Sachin from 3 pm - 5pm
Join us for our Mixed Media Painting Workshop! At this open art workshop you'll get the opportunity to create a mixed media painting inspired by the National headspace Day's theme 'Add A Little Colour To Your Day'. We'll have vibrant acrylic paints, sparkling glitter and all sorts of fun art materials for you to use - the possibilities are endless!
Greyhound Adoptions WA will be joining us to showcase our special furry guests from 3 pm - 5 pm
Tackling the Tough Stuff video launch 5.00 pm - 5.30 pm
One in seven young men aged between 16 and 24 experience depression or anxiety each year - yet a meagre 13% seek help. Furthermore, suicide is the leading cause of death for young men in Australia. headspace Armadale is proud to showcase the video, 'Tackling the Tough Stuff Together', which promotes positive mental health messages for young men with humour and quirk. This short video has been created with the help from the Arks Rugby Union Club, Arts vs Depression, The Resilient Friends Club, and the 2nd Chance Op Shop.
Other activities
Have a go on the blender bike and make a healthy smoothie while you exercise. Exercise and healthy food are foundations to positive mental health and wellbeing.
If board games is more your thing, we will have a couple of different games to choose from.
A community colouring in mural will be on display and ready for people to enjoy some mindfulness colouring in.
We will have lots of party food available including popcorn, fairy bread, fruit skewers, sausage rolls, and much more!
We look forward to seeing you at the headspace Fiesta!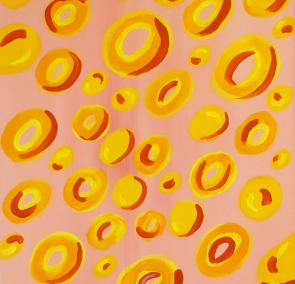 Artwork by Gabby Loo